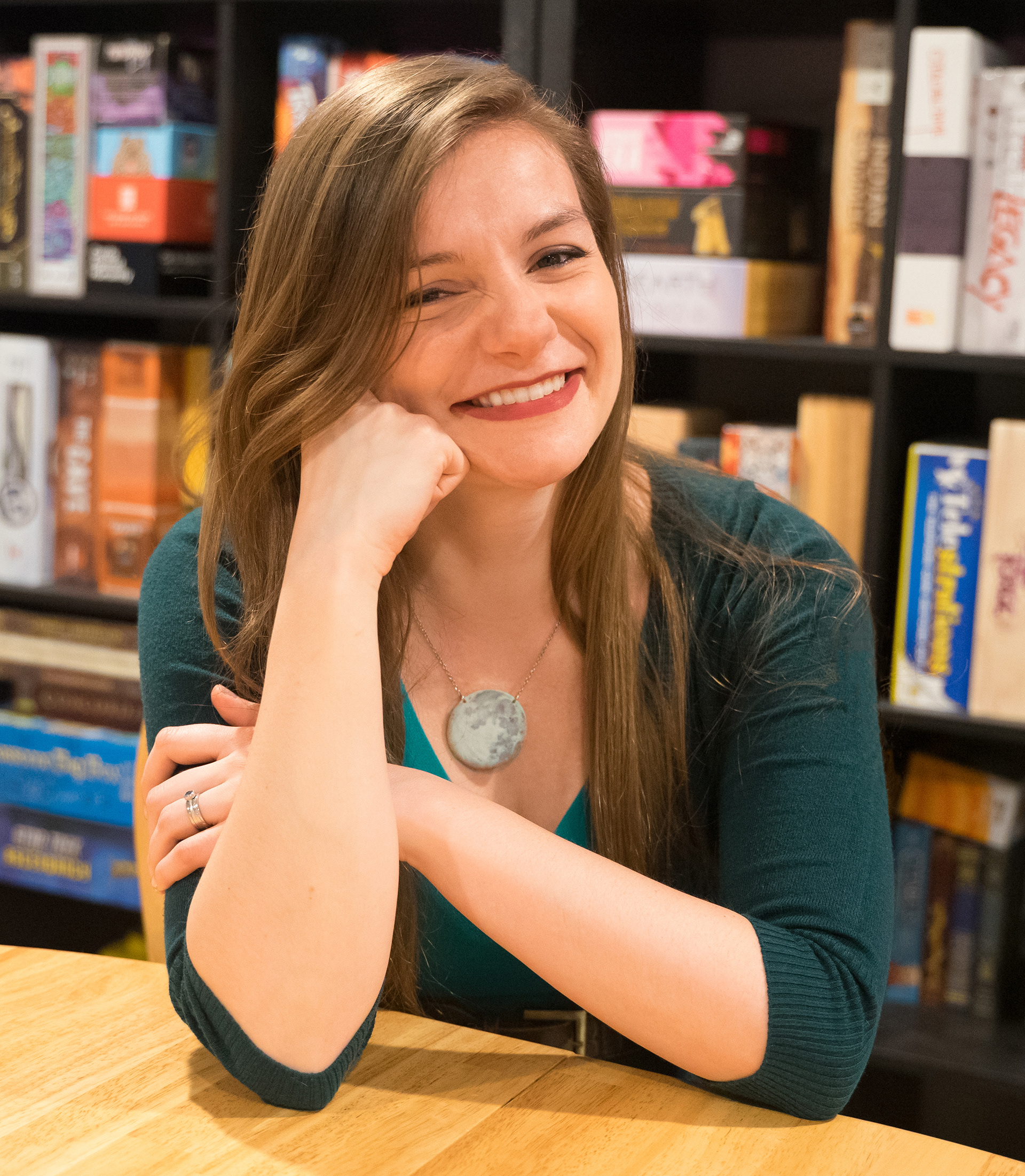 Hi, I'm Brigette! I am a full-time graphic designer and creative director based in Philadelphia, PA. 
I have 10 years of graphic design experience and 5 years of designing for the board game industry.
I love the process of solving creative problems - making things easier, more intuitive, and more enjoyable to use through graphic design.
My specialties include board game graphic design, logos & branding, custom typography, art direction, and boundless optimism.
Want to hear more about my process and pricing? 
Email me
 and let's chat about your project!
Clients I've had the opportunity to work with:
AEG, Atlas Games, All Aboard Games, Capstone Games, Guildhall Studios, Restoration Games, Rio Grande Games, Sideroom Games, Scratchpad Publishing, Skybound Games, Wizkids, Cardboard Edison, The Franklin Institute Science Museum, The Coalition Against Hunger, & Girl Scouts of PA
Aside from creative problem solving,
I also love:

  ✦
the color teal  
  ✦ 
hosting board game nights
  ✦
going for hikes and finding cool rocks
  ✦ 
watching Star Trek
  ✦ 
knitting sporadically
  ✦ 
snuggling with my two orange cats
  ✦ 
getting to know people